Epic Association Management, AAMC
8712 Spanish Ridge Ave.
Las Vegas, Nevada 89148
702 767-9993 Phone & Text
Company Overview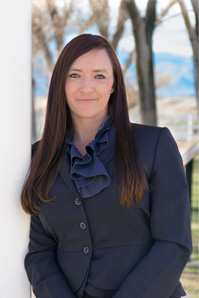 Epic Association Management is a full service community association management company.  Established in November of 2014, the company is owned and operated by Tonya Gale who has more than fifteen years of experience in the homeowner's association and construction industries.  She has taken great strides in order to ensure she has the most up to date information in this ever-changing industry in order to provide accurate information to the associations she manages and maintains.  Mrs. Gale's goals include being able to obtain and keep long term clients by adjusting the contractual obligations to fit the needs of each client she serves.  Each homeowner's association is different and so by treating each association as individuals it creates a more customized approach to management which has proven to be highly successful.
Mrs. Gale has obtained her Supervisory Community Manager license through the State of Nevada Real Estate Division. She is also an active part of Community Association Institute (CAI) in which she regularly attends continuing education classes to ensure the highest level of knowledge. Through CAI she has obtained several designations including the Certified Manager of Community Associations (CMCA), Association Manager Specialist (AMS), Professional Community Association Manager (PCAM) and the Dedicated Community Association Leader (DCAL). She is actively working on additional continuing education designations as well. Knowledge is power and being able to provide this knowledge to her clients provides a level of customer service beyond compare.
Professional.  When in dealings with Epic Association Management you will receive professional service which cannot be found with any other association management company.  We strive to make each client happy be it a Board Member, a Homeowner or a Business Partner.  By working together with each level of the association management industry, we assist in making sure projects are being completed as needed, accounting is accurate and requests do not slip through any cracks.  Mrs. Gale cares about each and every one of her clients and only wishes to see each of them succeed to their highest potential.  By providing a high level of professionalism the work gets done without a hitch. 
Reliable.  If a request is made, the request will be completed as long as the request is within the law.  Standard turnaround time on a request, depending on its depth, is by the end of the business day.  Phone and email messages will be responded to prior to the close of the business day, or if unforeseeable circumstances arise you will at least receive a response letting you know the request has been received and will be addressed accordingly.  Being reliable adds to the overall customer service experience and by doing the simple things of responding to emails and phone calls a client has more confidence that you will follow through with all other necessary tasks.  As a small company in this industry every client means just as much as the next which encourages us to be there when needed by each and every one of our clients.
Efficient.  Being efficient makes the job of not only the community manager easier but the Board of Directors and homeowners as well.  Organized and easily accessible records will be kept and distributed accordingly.  Financials will be completed with the utmost accuracy.  Questions and concerns are handled in a timely manner so as to keep business moving in the right direction.  A majority of our records are kept electronically saving the association money on printing and distribution can be done with ease through emails.  We will give your association the maximum amount of work product with minimal amounts of wasted time and effort by streamlining your homeowners association records.